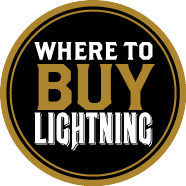 LOUISIANA LIGHTNING CLEAR SOUR MASH WHISKEY @ 40% ABV
NOSE: clean, with no fermentation or distillation faults. Sweet creamed corn & quality grain; sourdough bread.
PALATE: clean, with lots of soft, sweet grain flavor and sourdough bread. The finish is exceedingly long, with the pleasant sweet grain taste lasting for minutes after initial palate entry.
COMMENTARY: I must say that in my consulting business, I do not give compliments out readily unless they are well deserved, and most of the time I am addressing the various faults I find in my client's products. But WOW, your clear sour mash whiskey is perhaps one of the best clear whiskeys I have ever had the pleasure to taste & analyze! I have never tasted a clear whiskey that has such a long, flavorful finish. Usually, I find that there is some sort of fault that persists on the palate. With your whiskey, however, there is nothing but a long, pleasant sweet grain finish that lasts for minutes.
Great job on this clear whiskey! Very well done indeed.
NOSING SERVICES
Custom Blending & Sensory Analysis
Berkeley, California
December 23, 2013

All Content © Louisiana Lightning, LLC